day.one.hundred.seven.
Today was just another day. When I got home from work Slick was in the cat bed that's resting on top of my clothes hamper in front of the window in my room and I loved the way the light was shinning on him so I grabbed this photo. I'm not even sure if any of him is really in focus but I loved the light and the color of his eye in it so this is my photo.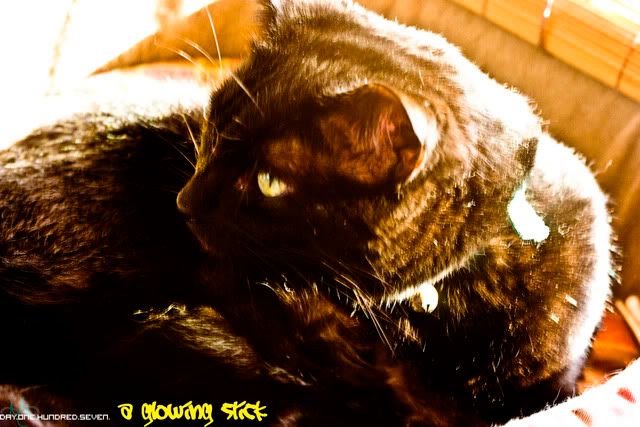 In painting tonight I started my "mood" painting. We looked over a lot of VanGough's work and such and the only thing that popped into my head of anything to set a mood that I wanted to paint was this



Arlington is one of the most emotional places I've ever been so it came to my mind for mood because for some reason the only mood I wanted to paint was saddish.
I like the way I have the photo (minus the choppyness of the connecting of the photos) so I'm going to stretch my own canvas and paint it as a 6x30inch painting. Wish me luck because this is going to be probably the hardest and most tedious painting I'll ever do and while it's not something I'll hang in our living room I think it'll be one of my favorites.