day.ninty.seven.
I got home from class today and had this waiting for me :) I've been trying out different album companies and made this album on my Mac with the iPhoto program and just dropped the photos into the premade layouts since this was just for me I didn't really have the time to custom layout the pages. I'm really happy with it but I'm still getting my portfolio printed through another company just to try it out and see which I like better. On each page I put a different song lyric that means something to us :)

I took my computer by the computer place and the stupid thing decided it wanted to work lol but he said that sometimes it takes unplugging the computer to get everything restarted so I didn't feel too stupid.
My photo shows the front cover (well the dust jacket) and below it is one of my favorite lyrics in the book...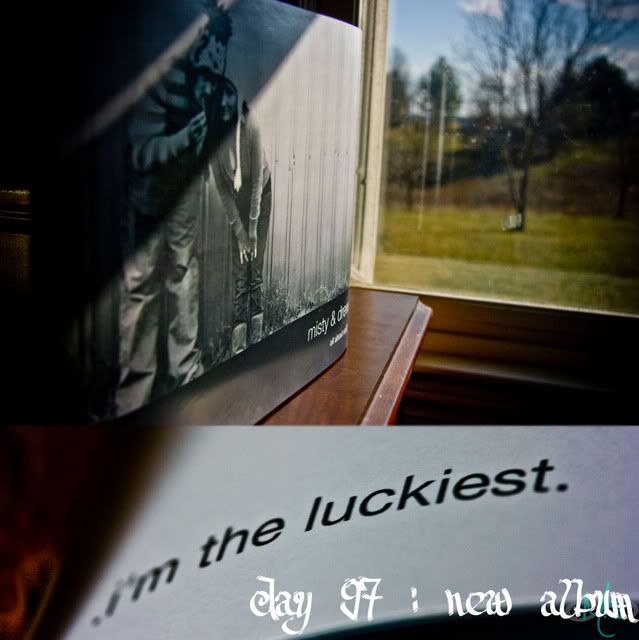 here are some more :)