day.one.hundred.thirteen.
My friend Audrie (the girl who is in the photos in the recording studio) made it into the finalist in this local t.v. stations version of American Idol, so yesterday I went with her to do her song for the t.v. show. It was pretty cool being in the studio and seeing her on the monitor singing was amazing!! I can't get the link to work right now but hopefully it'll be fixed tomorrow when the episode airs.
After that I went with her to work on a dance for one of our friends who is in our old highschools pageant, I had to cut down the music so it would fit with the time, the dance is awesome and the music is hot :P I can't wait to see it all together.
I hadn't been feeling well all day and by the time I got home I had, had it for the day took some medication and went to bed at 8:00 which is way this photo didn't get posted yeterday...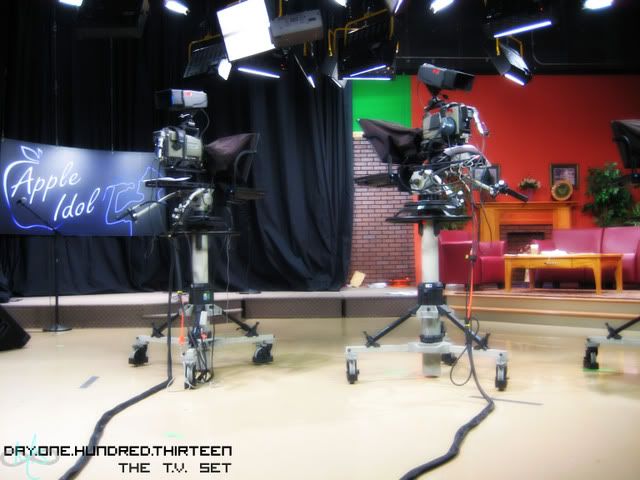 day.one.hundred.fourteen.
day two of being sick, didn't go to class tonight because I didn't feel I could make the hour drive to class. My photo of the day is of a bracelet I got at Warped Tour a couple of years ago, I can't remember what disease the bracelet is for, my mind doesn't want to think right now. I'm going to climb back into bed and try to get better cause I have to work in the morning.